Free Shipping
30 Day Trial

2 Year Warranty
If you don't love your desk send it back for free
Free Shipping and Tracking from
our door to Yours!
If you have any issue,
we'll make it right!
Our consultants are available on Monday through Friday from 9 AM to 5 PM Eastern
Screen Sizes: 10-30″
Capacity: 2x 9kg (19.8lbs)
USB's: 2
Color: Grey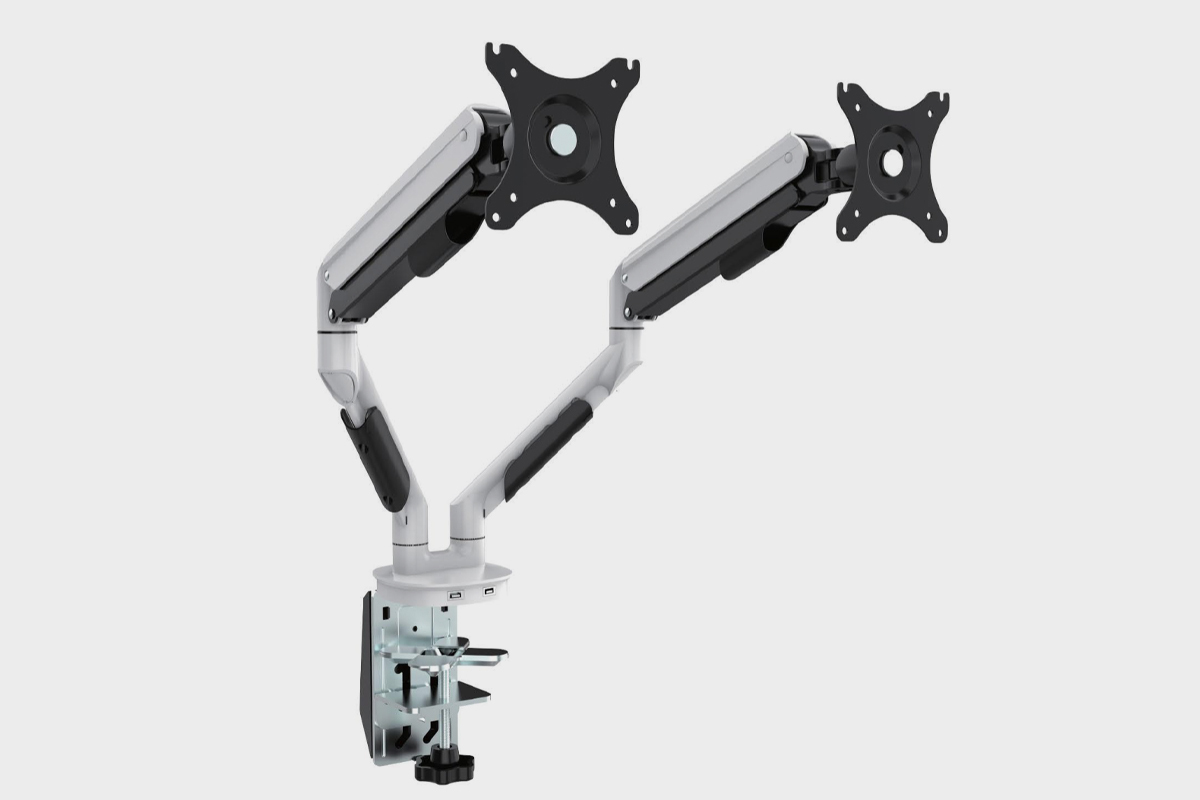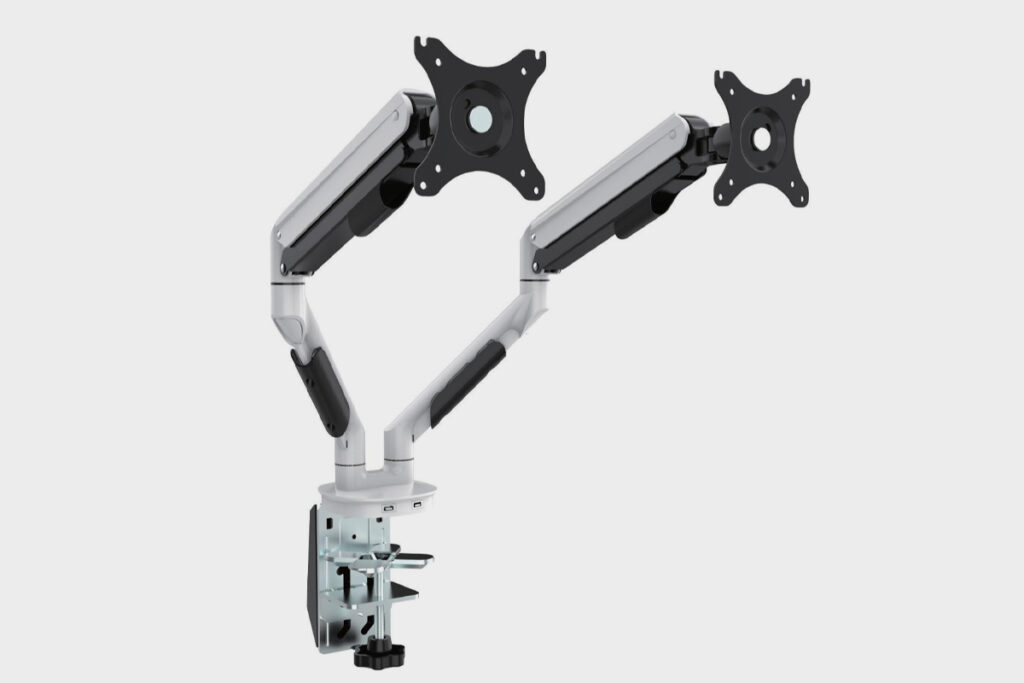 At Hiilo, we believe in our product integrity. That's why the Geminii comes with a robust 2-Year Warranty. Should you encounter any challenges, our dedicated support team is always ready to assist.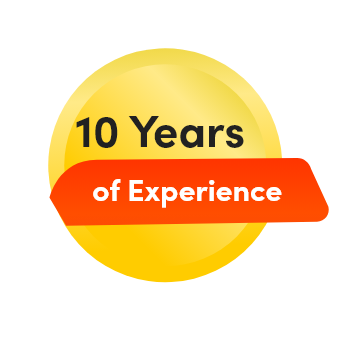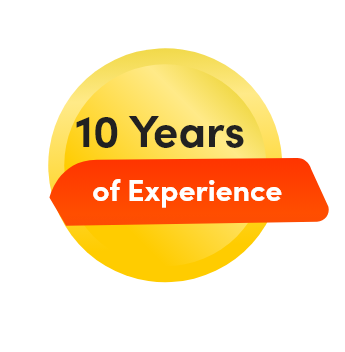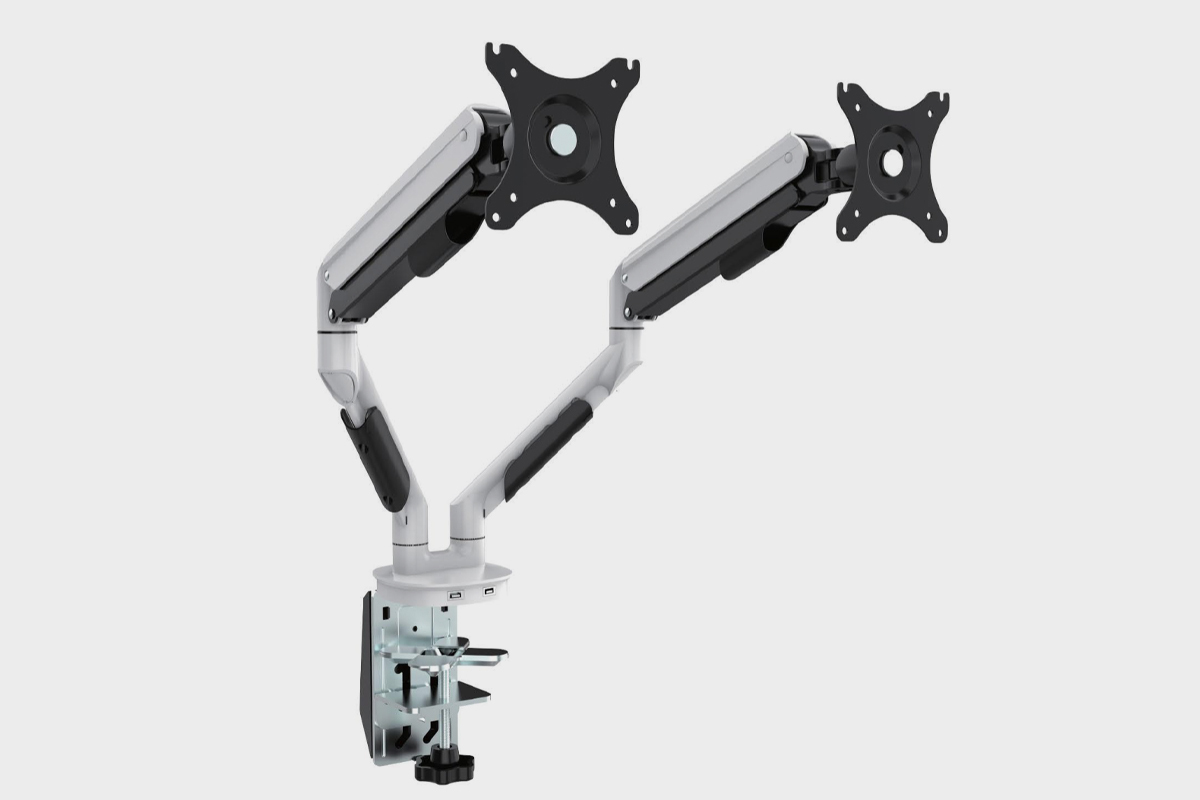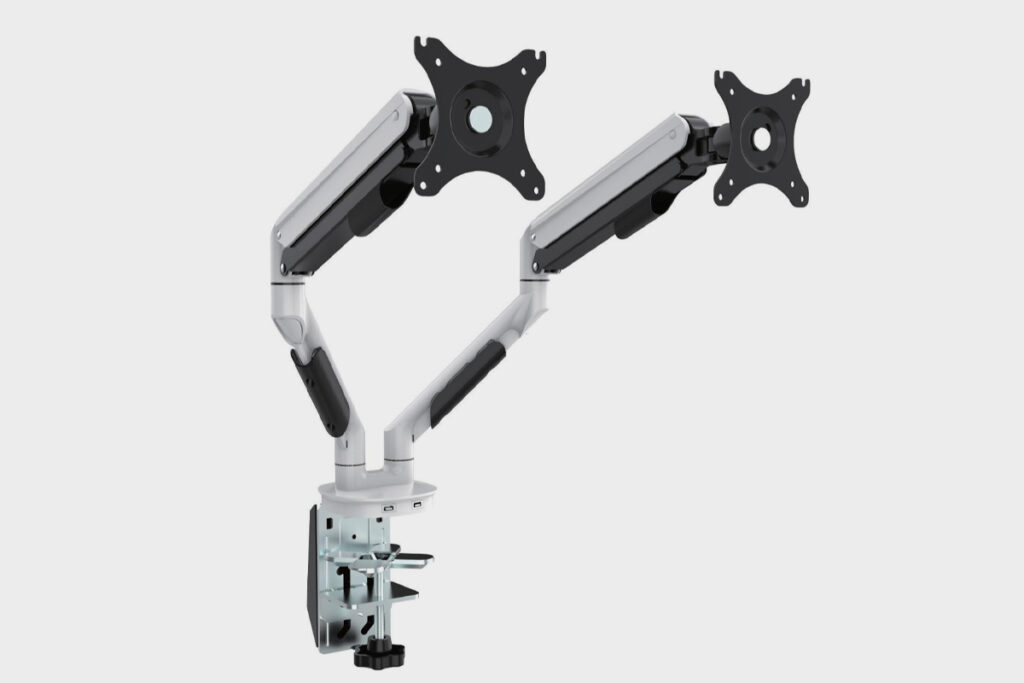 In a world where multitasking is the norm, Hiilo's Geminii stands as a testament to innovative design and functionality, revolutionizing the way you interact with your digital workspace.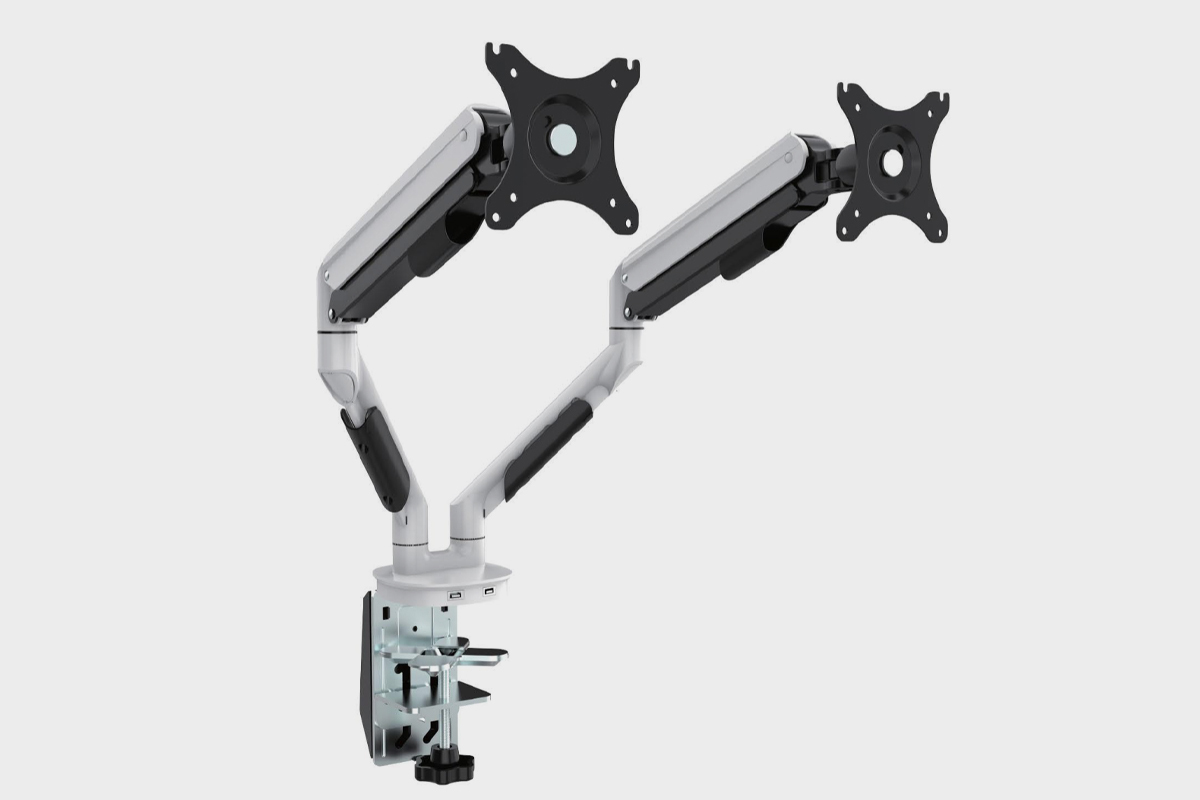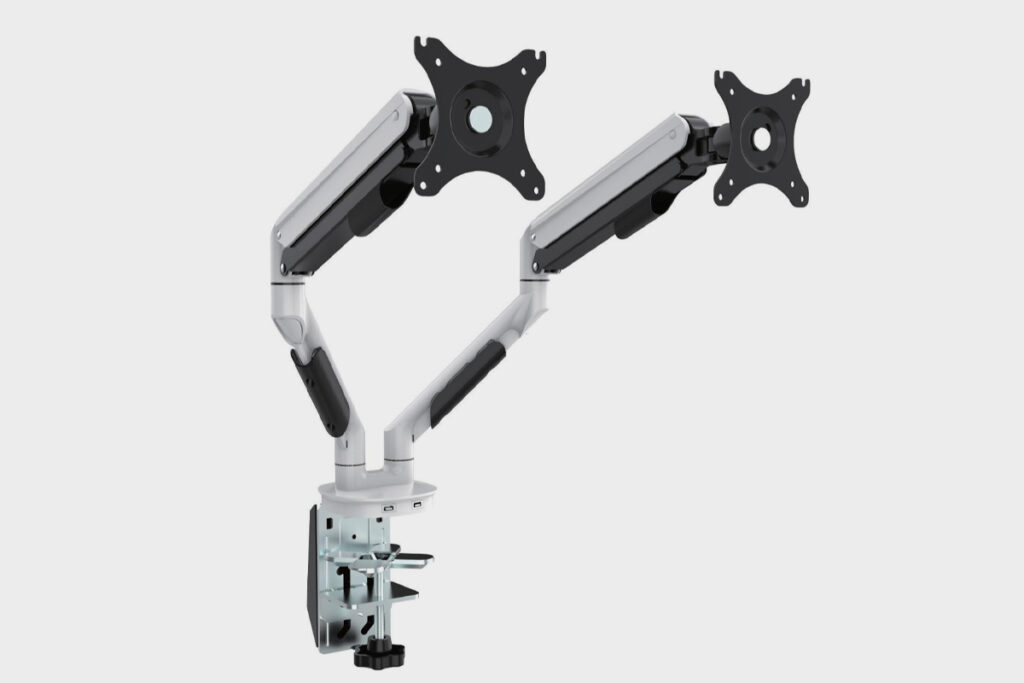 Every angle matters. The Geminii's articulating monitor arm is meticulously designed to offer 360º rotation, enabling a tailored setup that suits your unique needs. Whether you're coding, designing, or gaming, effortlessly position your screens for optimal viewing and reduced physical strain.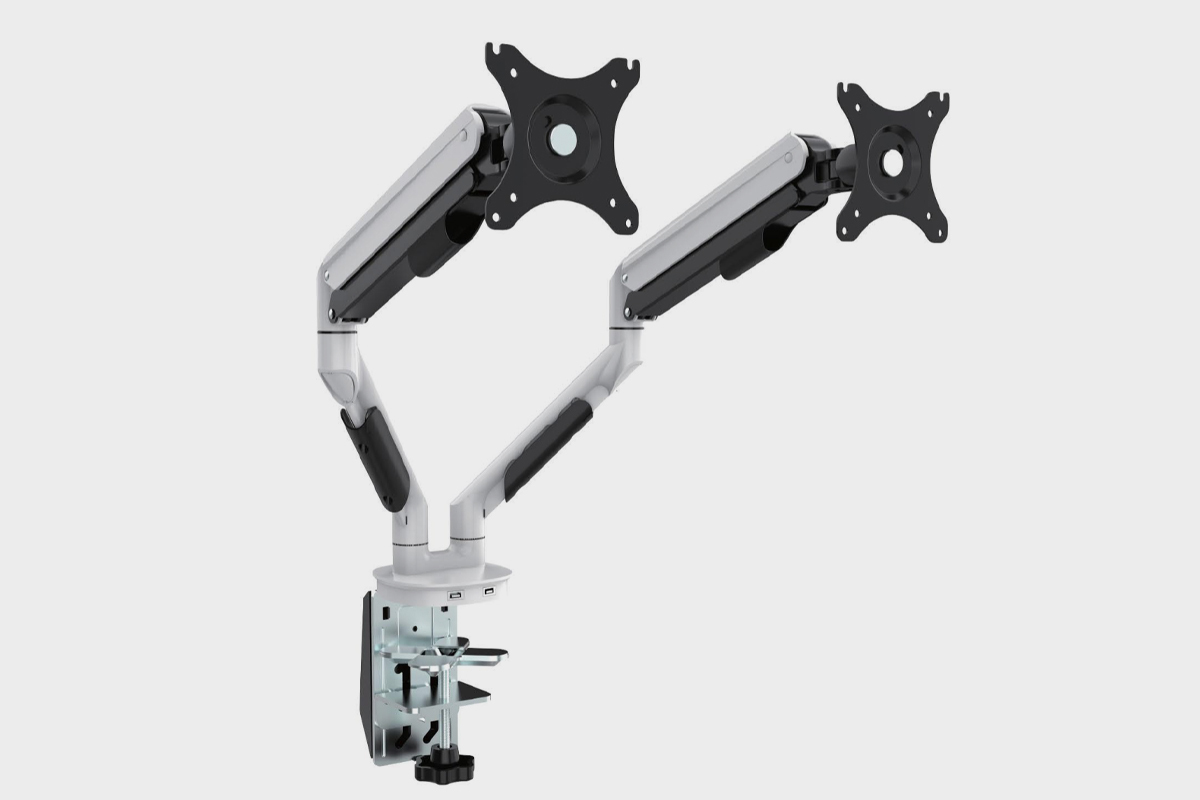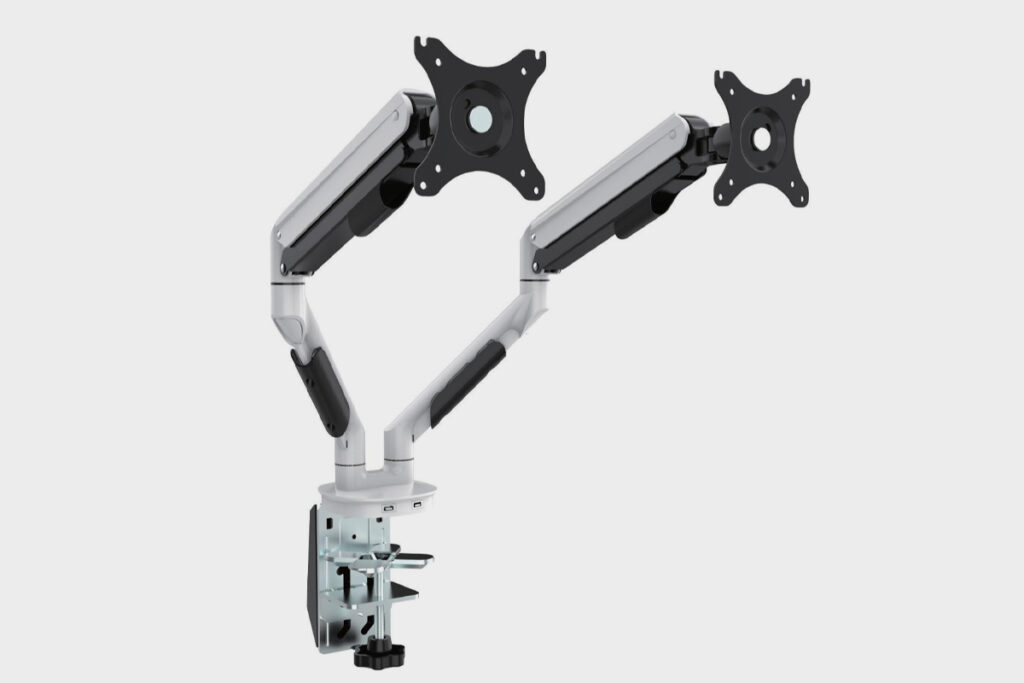 Ergonomics Meets Elegance
A misaligned monitor can cause more than just inconvenience—it can lead to back, eye, and neck strain. Geminii's horizontal angling capability ensures you maintain a natural and comfortable posture, even during those long work or gaming sessions.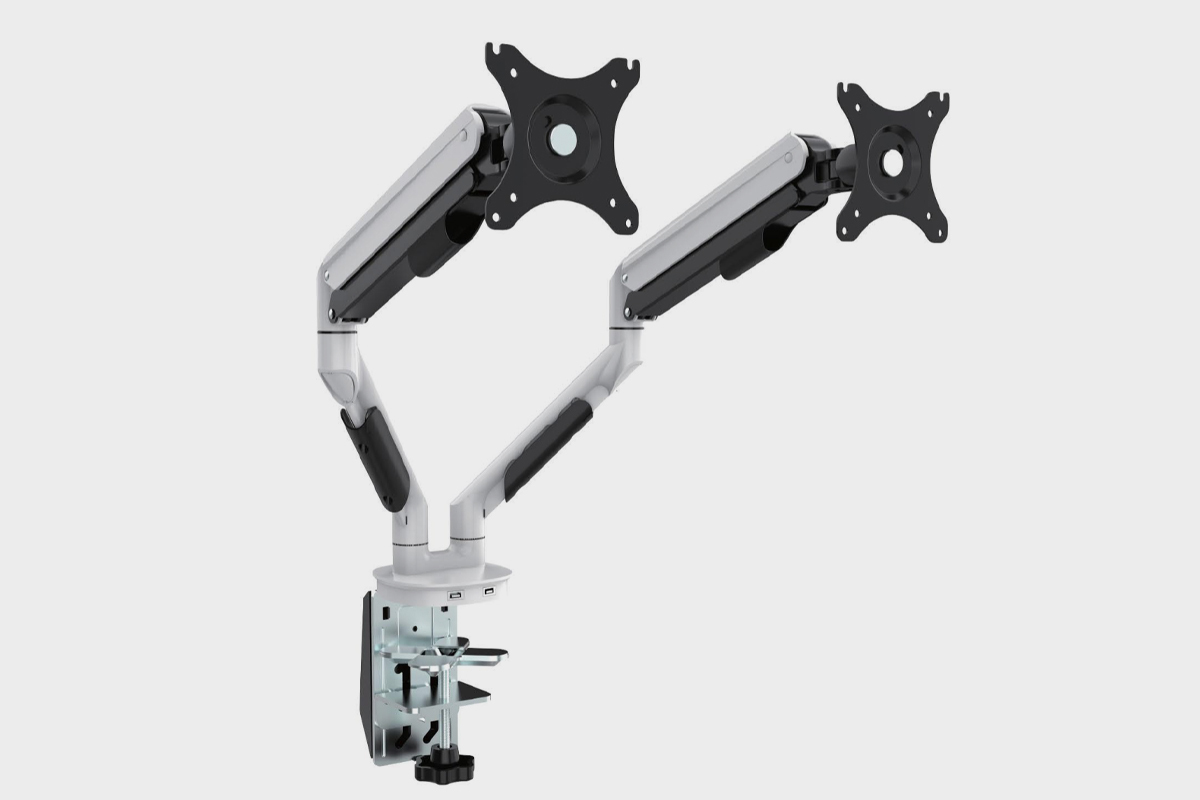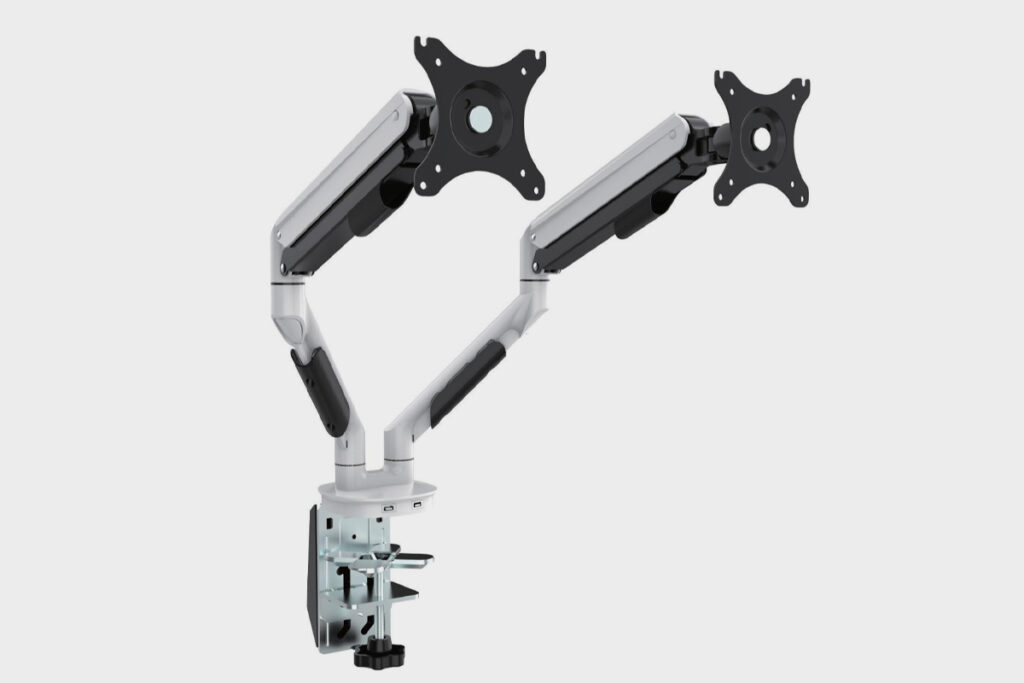 Equipped with two front-facing USB ports, Geminii not only streamlines your visual space but also optimizes your digital connectivity. With intuitive cable management, cords elegantly route through the arm system, preserving the pristine look of your workspace.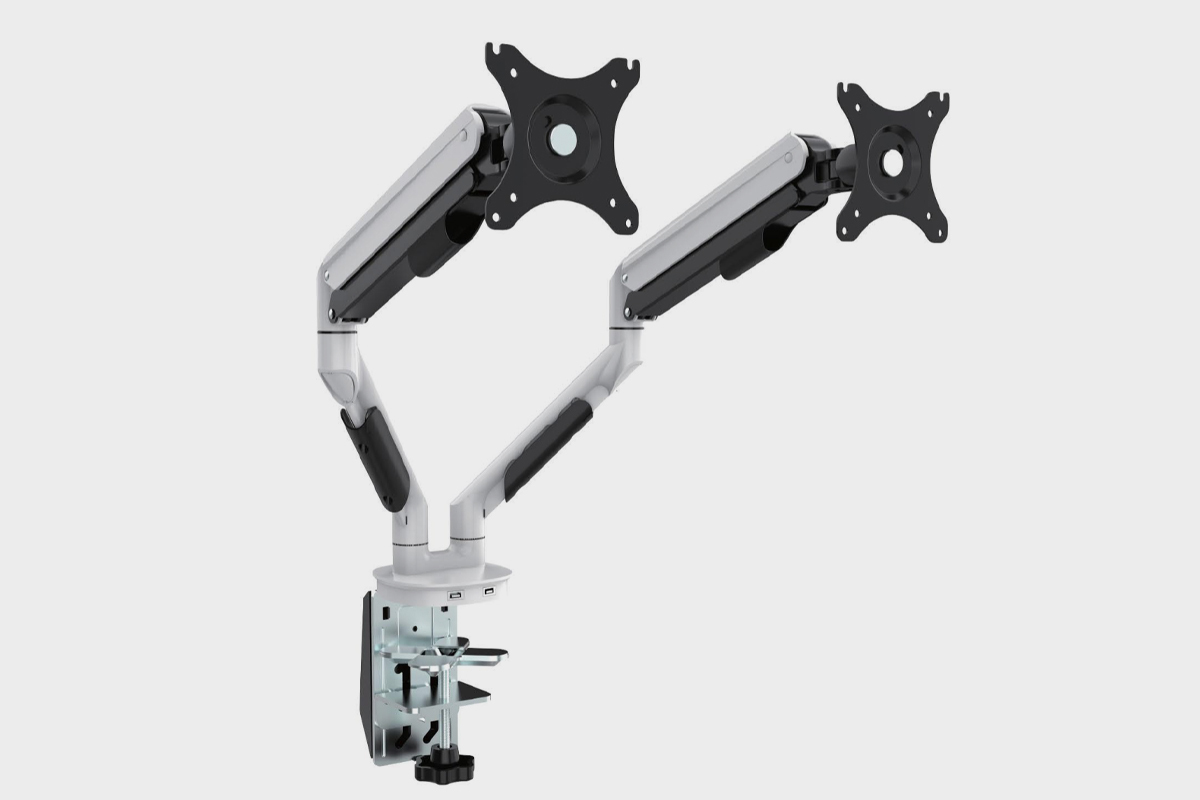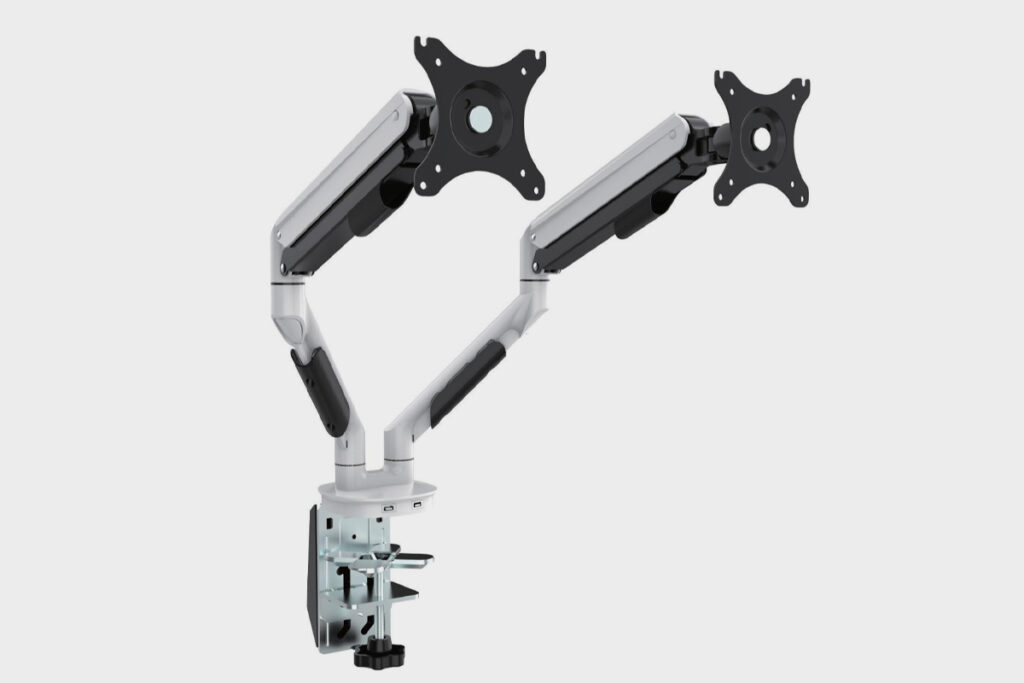 Benefit from the latest in mechanical design with the weight-compensating spring technology, ensuring smooth transitions and uniform height adjustments. The built-in counterbalance system pre-empts your needs, letting you calibrate monitor weight even before installation. And with the Smart Stop feature, achieve precise joint positioning, negating any monitor or arm overhang.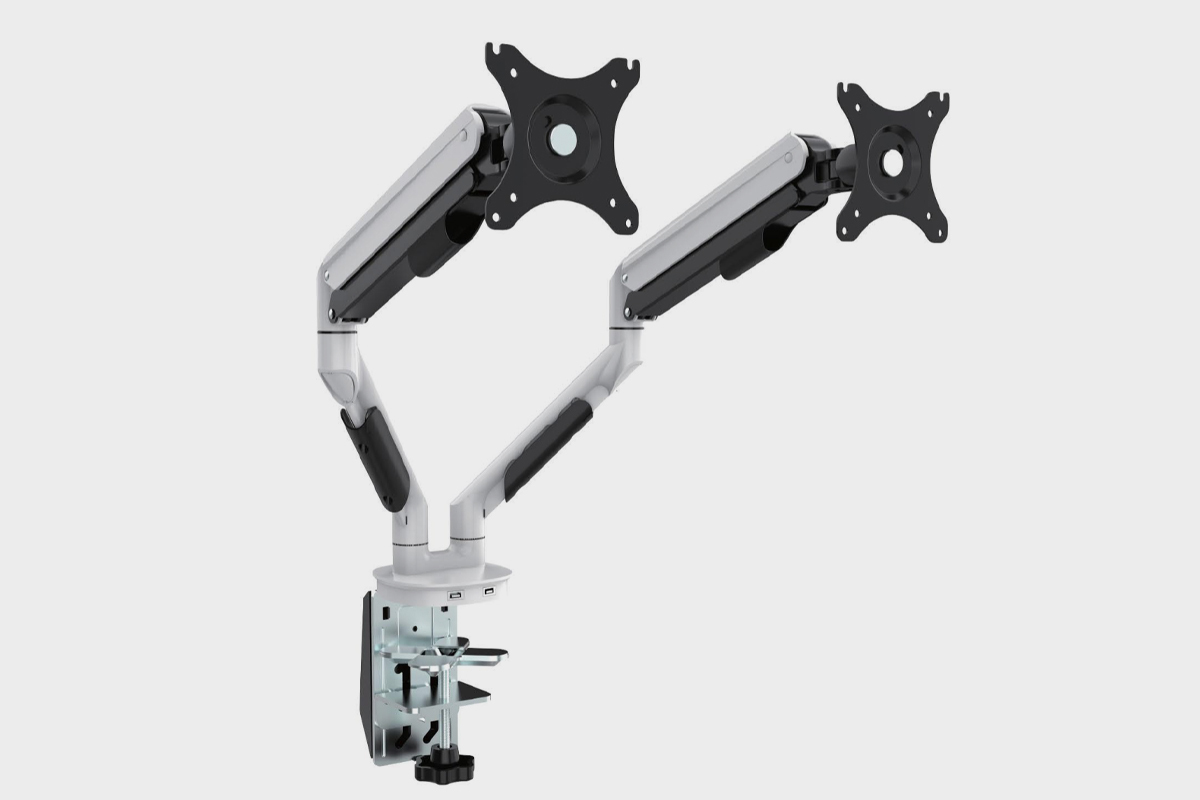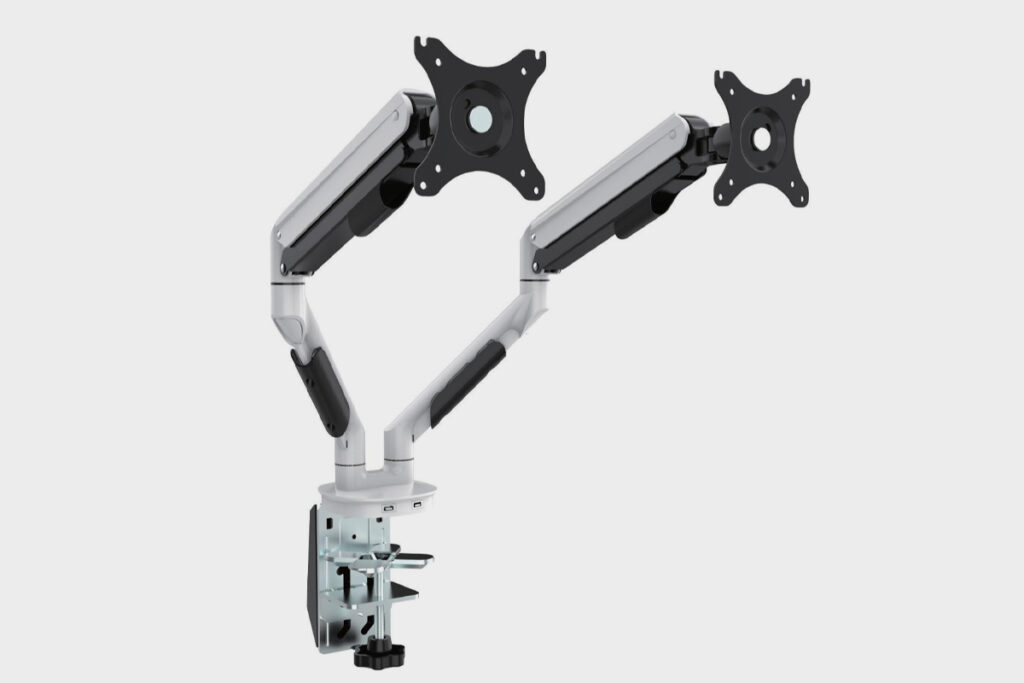 Whether you're outfitting a traditional desk or a height-adjustable workstation, Geminii seamlessly integrates. Supporting flat-panel monitors up to 19.8 lbs and equipped with both clamp and bolt-thru mounting options, adaptability is at its core.
Quick Assembly, Lasting Impact
Setting up the Geminii is a breeze. Our proprietary Quick Release Joints snap together securely, ensuring a robust fit that stands the test of time.
The Ultimate Visual Command Center
The Hiilo Geminii isn't just a monitor mount — it's a statement of how dynamic, functional design can transform your workspace. Elevate your multitasking prowess and redefine elegance with the Geminii today.
Free Shipping
30 Days Trial

10 Year Warranty